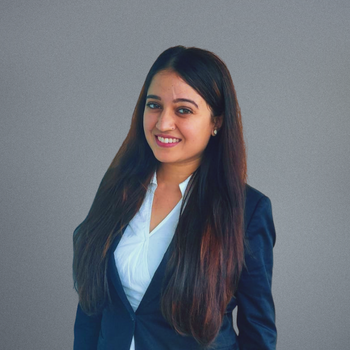 Vaishnavi Bhat
Senior Legal Advisor
CONNECT ON LINKEDIN
Languages:
English, Marathi, Hindi, Konkani, and Kannada.
Education:
BSL LLB, DES Law College, Pune
Master of Law In International and Comparative Law, National University of Singapore, Singapore.
Diploma in Cyber Laws, Asian School of Cyber Law.
Vaishnavi has about 8 years of experience in the field of law. Vaishnavi has worked with venture capital firms and private equity firms with respect to investment transactions.  
Additionally, Vaishnavi has a firm hold in advising clients on various labour law matters and reviewing contracts of diverse natures.  
Vaishnavi graduated from the University of Pune (2013). She further pursued her master's in International and Comparative Laws from the National University of Singapore (2016).  
Prior to pursuing her master's, Vaishnavi gained experience in civil litigation matters with a  leading law firm in Pune for 2 years.
Vaishnavi has worked with Legasis Partners as an Associate and Senior Associate from 2016 to 2022.